Tim@HeneyRealtors.com | Principal Broker Heney Realtors, Montpelier Office
Heney Realtors, Montpelier Office
15 East State Street
Montpelier, VT 05602
Email Phone: 802-229-0345 Toll Free: 1-800-696-1456 Fax: 802-552-0215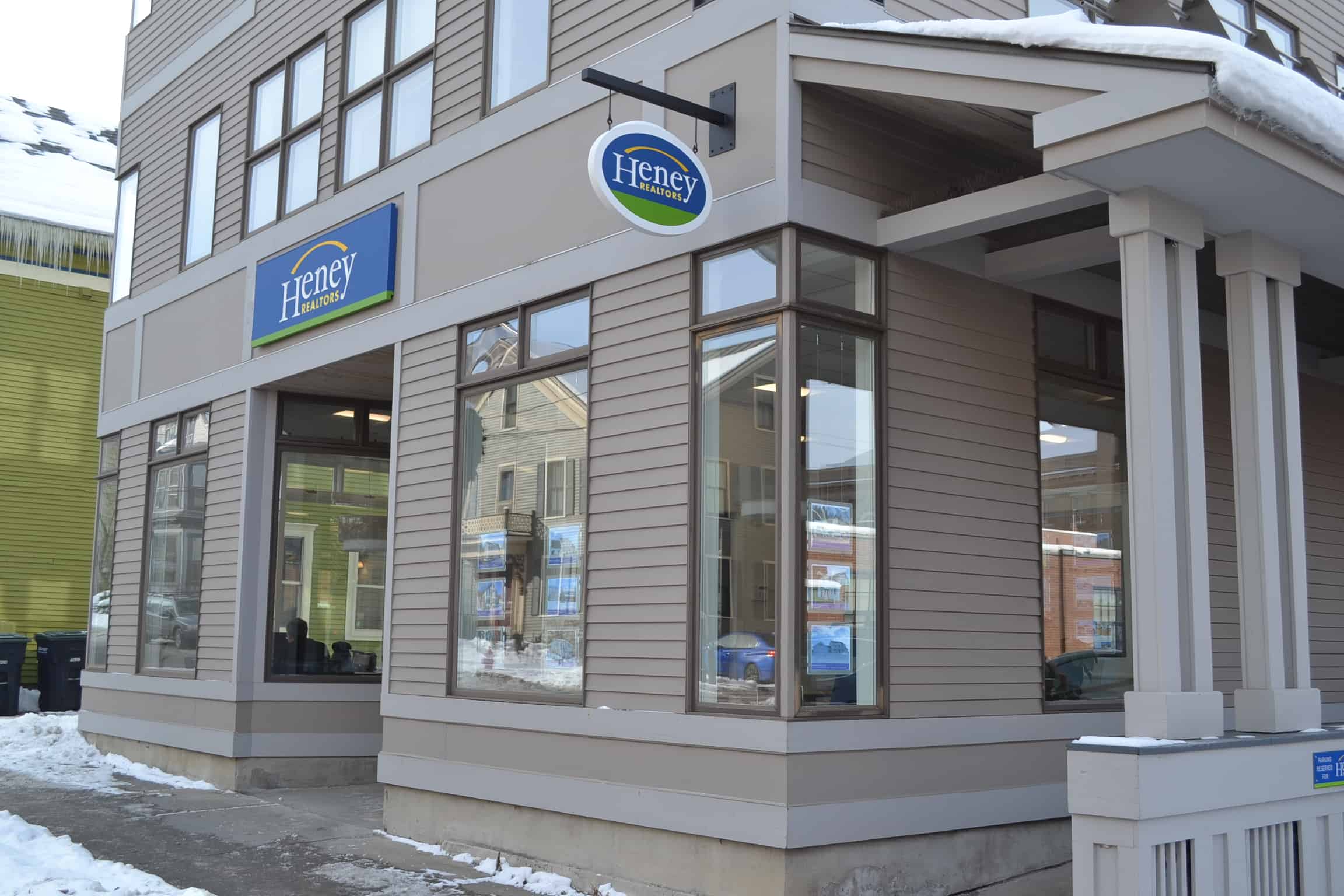 In 1956 Bill and Bud Heney began their brokerage as W. J. Heney & Son Realtors. Over time we became Heney Realtors. Our office is conveniently located in the heart of downtown Montpelier.
About Tim
I love being part of a community that really connects.
Over the years, I have participated as a member of various City committees, ranging from a Downtown Parking Study Committee, a Review of Fire and Ambulance Services, and the City Audit Committee. I am currently participating in the Montpelier Energy Advisory Committee looking into a district heating plant for downtown Montpelier. My nine-year tenure on the Montpelier School Board was the most rewarding experience I've had and I continue to have great pride in our schools.
Growing up in Montpelier with five brothers and four sisters, our family made a bit of our own history here. I graduated from Montpelier schools and the University of Vermont. In 1981, I joined my father and uncle at our family firm. Interest rates were approaching 18% and it was a great time to learn the ropes in the real estate business.
In addition to residential and commercial brokerage, I assisted in the creation and development of neighborhoods including Montpelier's first condominium neighborhood at Independence Green and Freedom Drive, and later, North Park and Essex Way in Montpelier and Mansfield Lane in Berlin.
My wife Donna and I live in Montpelier. Our two daughters attended Montpelier schools and both are pursued graduate studies and careers. When the girls were in high school, I started running again and now run a marathon or two a year, along with a couple of half marathons for training. Downhill and cross country skiing and biking are all activities I love.
Whether taking in the trails of Hubbard Park, the loop around Berlin Pond or the beautiful roads of East Montpelier and Middlesex, it is hard to imagine a more beautiful place to be.